The Book to Movie Adaptation That I Can't Wait For
April 07, 2017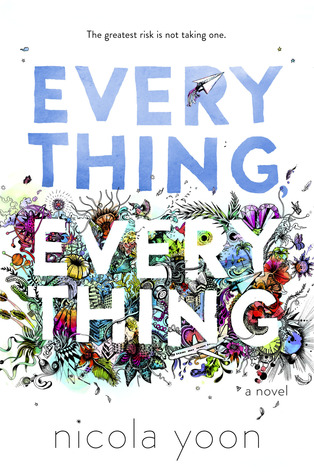 This book to movie adaptation is planned to hit theaters on May 19th, and I can't wait.
Basically, the story is about Madeline, a girl who is vulnerable to sickness every time she goes outside so she is stuck living her life indoors. Her life is basically the same boring thing, but when a new family moves in next door, she finally has something different in her life. This family has two kids, a boy around her age and a younger girl. The boy, Olly, and Madeline and they begin building a relationship through messaging each other and through this all Madeline begins to discover more about herself.
Madeline is played by Amandla Stenberg, and I think she is a perfect fit for this role. Amandla is also known for her role in The Hunger Games as Rue.
Olly, the boy next door, is played by Nick Robinson. He is known for his parts in Jurassic World, and The Fifth Wave, another ya book to movie adaptation.
Also, I just think these two look adorable together. I can only hope that the movie creators have done this book justice.
Here's the book on Amazon...