Review: The Secret Diary of Lizzie Bennet By Bernie Su and Kate Rodrick
April 08, 2017
I've finally finished reading the book, and I loved this add-on to "The Lizzie Bennet Diaries." It was fun to see the behind the scenes to what the character was experiencing. Becuase of this, I would highly suggest reading the book well watching the series or after you have watched it.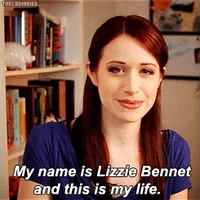 This book does go over some of the scenes that you see in the videos, but it also shows you the side that you wanted to know about, but didn't get to see (like Darcy's letter). You also get to see more of how Lizzie changes as the series goes on as well as the other characters development.
The thing that I think makes this book special is that it does have some aspects of a real diary, but they also wrote it like a book. This makes it so there is monologue within the book as well as many of the rants and raves of Lizzie's inner thoughts.
When I first embarked on the journey of watching "The Lizzie Bennet Diaries," I had no idea it was such a big thing. It surprised me how much content was out there for it, and how much time and creativity was put into it. But I can definitely say that I am happy it was such a big thing because I wish there was more because I wish there was more.
Overall I give it a...
Source: Emmott on Technology
I highly suggest reading it and get a whole new Lizzie Bennet experience.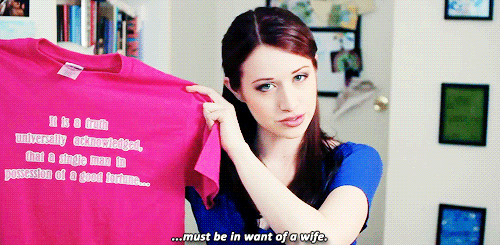 They also wrote a book about Lydia in case you want to continue the Lizzie Diaries adventure.