Review: Famous in Love
April 17, 2017
When I first started reading this book this last week I didn't realize that there was a show about to be released based on it. So I guess unintentionally I was preparing myself for the show's release tomorrow.
This book definitely surprised me, I thought it was going to be completely different than it was. I thought that this was going to be a happy story about a girl finding her place in the Hollywood spotlight. Instead, it decides to bring in a love triangle, and the girl decides that she likes one guy and not the other.
But then through all of this, she just seems to lead them both on, and I absolutely hate when characters do this. If there thinking about doing it, I don't think they should they should just stop and not do it. It makes teen girls seem too needy and kind of selfish.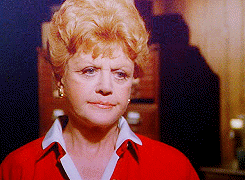 I did love the main character's innocence. Paige was definitely an interesting character to get to know as the book went on. But, I definitely didn't like how she seemed to lead the boys on as the book progressed.
Overall, I think it was an interesting read and totally worth reading if you love Hollywood and books about celebrities.
I give it a...
The tv show is coming out tomorrow night, starring Bella Thorne as Paige. I'm interested how much of the book will actually be on the show, considering there doesn't seem to be too much content that is worth turning into tv.