Review: The Golden Braid by Melanie Dickerson
January 02, 2016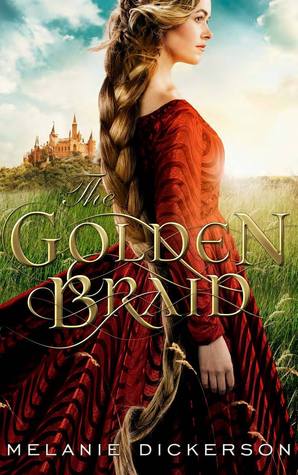 Melanie Dickerson has always been one of my favorite authors since reading "The Captive Maiden" for the first time. Her fairy retellings are always fun to read and "The Golden Braid" was no exception.
The Golden Braid was the sixth book in the
Hagenheim
series, though it could be read by itself. Dickerson uses many of the characters from the past books in the series as minor characters in following books. Because Dickerson does this, anyone could read any book in this series and understand what was happening, they just wouldn't know the stories behind many of the minor characters. The Golden Braid is a fun retelling of Rapunzel. It's different than many other retellings, in many ways and has some different twists to it, but they just make the book more enjoyable.
The main characters of this book are realistic and delightful to read. People can understand what both Rapunzel and Gerek are thinking and that is what makes it so good.
Melanie Dickerson uses God as a strong influence on these peoples lives. You learn of Rapunzel's love of reading the bible as she begins to read. You can also see God's influence on Gerek life as well. Because of Melanie's use of God through out her books it makes them seem more realistic. Overall, this book was amazing, and I recommend it to anyone who is looking for a good clean romance, or to anyone who is looking for a good fairy tale retelling.
Summary:
Rapunzel is a maiden determined to learn, learn anything that she can. Her mother isn't always open to her ideas though. She is constantly moving them from one town to another, and because of this Rapunzel isn't able to make any friends and have a normal child hood like many other children. At each town they move to her mother has rules for her. She must cover her hair. She must not talk to strangers. But the most important rule of all was to never ever trust a man, no matter what they said, she must never listen to them. Because of this Rapunzel is the oldest maidens in her village to not be married.
Her mother's hatred for men only brings more curiosity to Rapunzel and when her mother forces her to move again because of a man's proposal of marriage she becomes suspicious. Her journey back to the original town her mother lived in is long, and she encounters many hardships. But during this time and as her life begins in the old town her mother and her use to live in, she begins to learn things about herself she never knew before.
Rating:
4/5 Stars